"A triumph in creative play and thoughtful synthesis…an extremely rich listening experience"

— Gramophone Magazine
"A Day with Suzanne" by Joel Frederiksen and Ensemble Phoenix Munich is a special homage to Cohen, establishing an intimate connection between the Cohen songs, the chansons of the French Renaissance and early English music. Cohen's work addresses existential questions on topics such as love, friendship, the meaning of life, human suffering, death and spirituality. In fact, these life-philosophical themes are mirrored in Renaissance songs and works of literature. The fusion of Leonard Cohen songs with chansons by Orlando di Lasso, Pierre Guédron, Josquin des Prez or even with Henry Purcell is as unique as it is ingenious.
Saturday, October 28, 2023 – 8:00 PM
---
Individual tickets will be available for sale after September 1, 2023.
Program
Music by
Leonard Cohen, Orlando di Lasso
Pierre Guédron
Josquin des Prez and Henry Purcell.
Concert Co-Sponsor
The Goethe Institute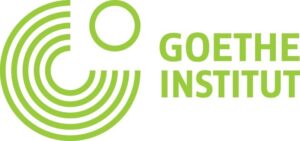 Performers
Joel Frederiksen, voice, lute, concept, direction
Emma-Lisa Roux, voice and lute
Giovanna Baviera, viola da gamba
Domen Marinčič, viola da gamba
---
Photo Credit: Gregory Wang