"A special program to showcase the Rozsa Centre's beautiful new harpsichord"
Since it was founded by flautist Matthias Maute three decades ago, Ensemble Caprice has made its mark as one of the most sought-after ensembles on the classical music scene. Caprice has gained a solid reputation for its innovative programming and vibrant, compelling performances. The musicians of Ensemble Caprice have travelled to the four corners of the globe, giving performances in dozens of countries on four continents. The Ensemble's tours have taken its members to Asia, China, Taiwan, Africa, Morocco, Tunisia and South Africa as well as several European Countries and the Americas. This special program will showcase the harpsichord at its most spectacular.
November 13, 2022 – 7 p.m.
November 14, 2022 – 7:30 p.m
Program
Bach: Brandenburg Concerto No. 5, BWV 1050
Bach: Harpsichord Concerto in F Major, BWV 1057
Other works TBA
Performers
Mélisande McNabney, harpsichord
Matthias Maute, Artistic Director & recorder/flute
Sophie Larivière, recorder/flute
Guillaume Villeneuve & Lucie Ringuette, violin
Pemi Paull, viola
Susie Napper, cello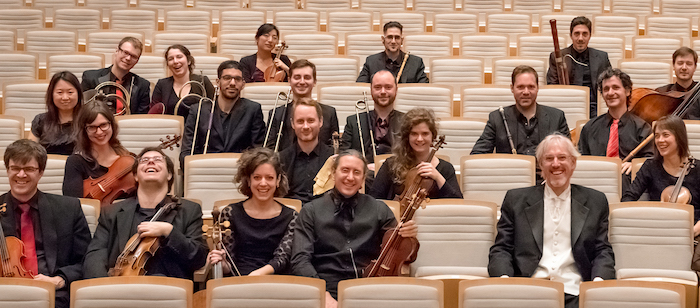 ---
Concert Co-Sponsors
Netherlands Investment Co. of Canada Ltd. 
Robin Terentiuk