Parking Information
The Arts Parkade is the best option for concert parking. Patrons can also access the loop outside the Rozsa Centre for passenger drop off. See map and information below for locations and dicrections to the Arts Parkade and other available parkings.

You can also pay for your parking in the Arts Parkade on your phone through the Parkedin App. The Zone number for the Arts Parkade is #1357.

Complete info on how to download the app can be found at: https://www.ucalgary.ca/ancillary/parking/parkedin

University of Calgary: Art Parkade
110 University Gate NW, Calgary, AB T2N 4V8
---
MacEwan Student Centre Underground Parking
Collegiate Blvd NW, Calgary, AB T2N 1N4
Transit
The C-Train LRT stops at University Station and is about a 12 minute walk to the Rozsa Centre. Several bus lines stop at the University Way NW loop including lines 9, 20, 19, 104 and 90; the walk to the Rozsa Centre then takes only a couple of minutes. For taxis and UBER, the Rozsa Centre address is 206 University Court NW.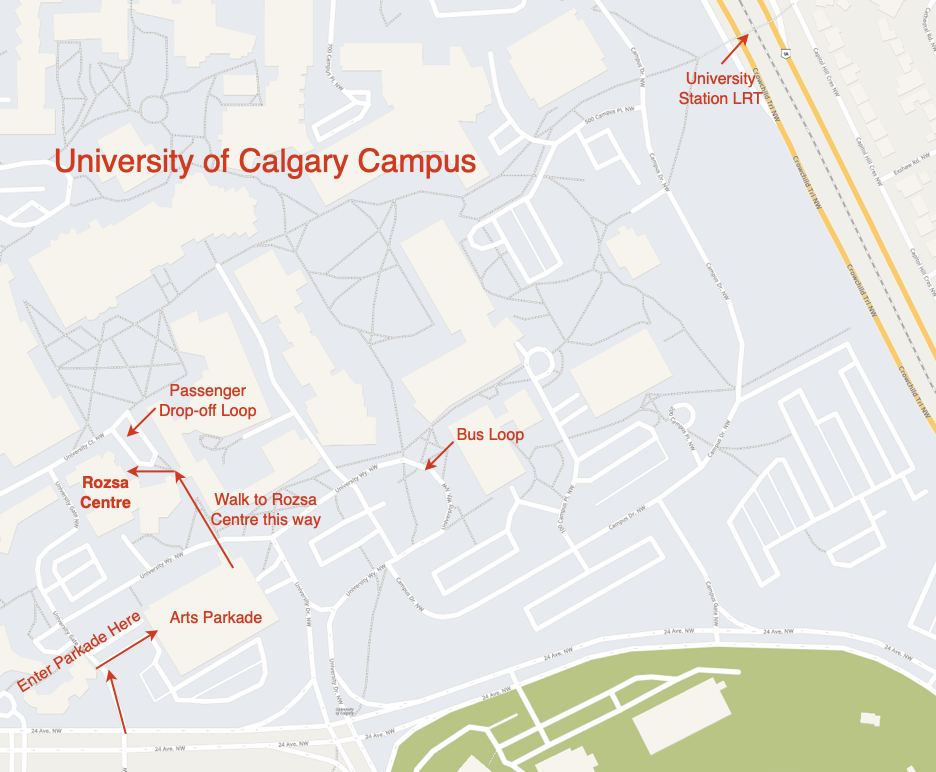 The Rozsa Centre is wheelchair accessible and there is a patron drop-off just outside the venue on University Court NW. Accessible seating is also available in the Eckhardt-Gramatté Hall. Please call Calgary Pro Musica at 403 244 8277 to order accessible wheelchair seating. The Arts Parkade has designated accessible parking spaces on multiple levels.
For most subscription concerts, we offer a pre-concert talk to get you acquainted with the music about to be performed. These are given by a variety of local scholars and musicians and sometimes the performing artists themselves. Talks take place in the CIBC HUB Room just off the main Rozsa Centre lobby and are free for all attending the concert. The talks are about 30 minutes in length and start 45 minutes before each performance. Exact details about each pre-concert talk will be announced 1-2 weeks before each concert.
The Box Office opens one hour before show time and accepts all forms of payment Tickets can be purchased in advance on our website and are also available at the door. Latecomers will be seated at an appropriate break, suitable to performers and management in order to minimize disturbance to other patrons and the performers. Children under the age of 12 must be accompanied by an adult. Cameras and recording equipment are not permitted in the theatre.
Seating Map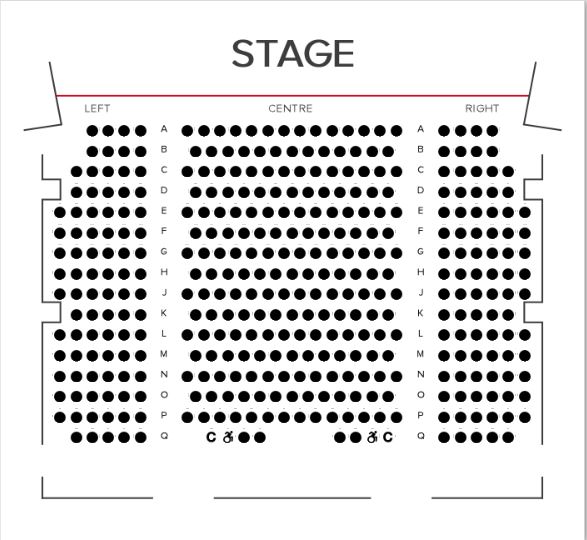 Dress Code
There is no formal dress code for Calgary Pro Musica. Most people wear business-casual attire, but there is a wide range. Most importantly, dress in what makes you most comfortable.
Mobile Phones
We ask our patrons to refrain from using cell phones during performances. If you simply must return an important message, please make sure your sound is off and that you turn down the brightness so it's not distracting to others. You may not, though, take photos or videos with your phone during the concert without prior permission.
Concert lengths vary, but a typical Calgary Pro Musica performance is about 1 hour and 45 minutes. This includes a 15-20 minute intermission. Occasionally a concert will be slightly longer or shorter.
Concession and Receptions
The University Theatre Services operates a concession that serves a variety of alcoholic and non-alcoholic drinks and light snacks. The concession is open before the concert and at intermission. No food or beverages are allowed in the venues, though, with the exception of bottled water. Most subscription concerts also have a post-concert reception in the lobby where patrons can meet the performing artists. The post-concert reception is free and offers a selection of juice and cookies.
Land Acknowledgement
We recognize that the place we now know as Calgary has a deep history. In the spirit of respect and truth, we honour and acknowledge the traditional territories and oral practices of the Blackfoot people, the Nakoda people of the Stoney Nation, the Beaver people of the Tsuut'ina Nation, the Métis Nation of Alberta, Region Three, and all people who make their homes in the Treaty 7 territory of Southern Alberta.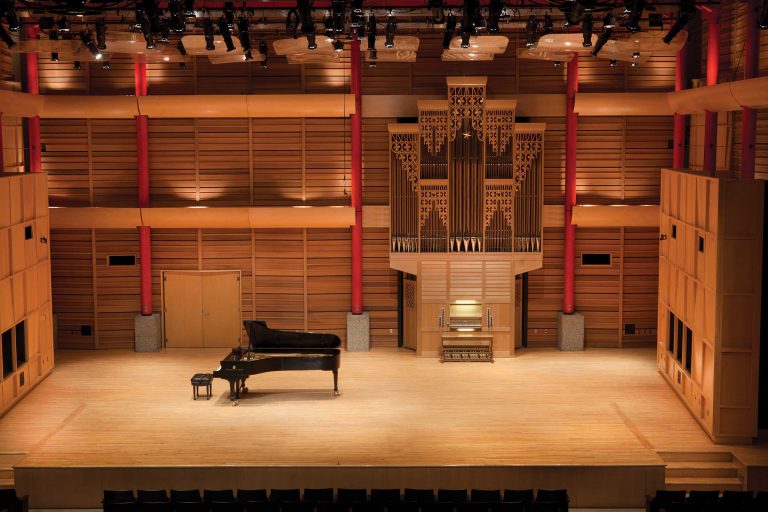 Eckhardt-Gramatté Hall
All Calgary Pro Musica performances take place in the Eckhardt-Gramatté Hall, Rozsa Centre, University of Calgary.
Current Masters Series subscribers will be given first priority for seat selection, followed by those on the wait list until July 15, 2023.
The Eckhardt-Gramatté Hall is located in the beautiful Rozsa Centre on the University of Calgary campus. It is one of the premier music recital facilities in western Canada and has been described as a "384 seat acoustic marvel." Calgary Pro Musica is proud to make its home in this distinguished facility.