What is the YADP?
The Calgary Pro Musica Society Young Artists Development Program is intended to discover, nurture and promote young Calgary musicians. The resources of CPMS allow us to offer unique opportunities in individual instruction, performance and career development for emerging musicians in Calgary. We are looking for players with outstanding talent and a serious commitment to developing themselves as well-rounded musicians. Participants in the Program will receive exclusive instruction from the CPM visiting artists, be presented in a fully sponsored and publicized CPM concert and prepare and perform a series of school concerts with CPM Education Director. We will also provide scholarship support to the winning individuals or pre-formed ensemble. Scholarships will be used to fund the student's regular individual instruction. Depending upon the audition results, there will be 2 to 5 students in the program per season.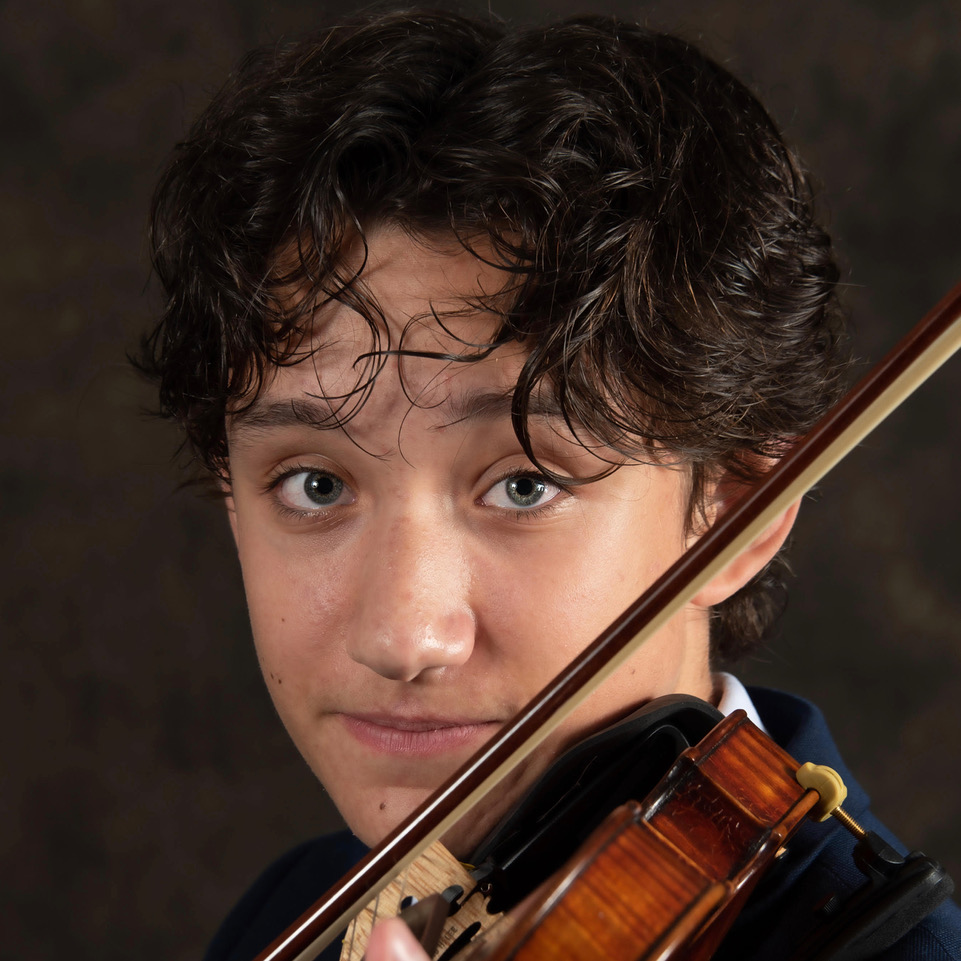 Ben Linton, Violin
This is Ben's second year in the YADP program. Since a young age, Ben has been an active member in the Calgary music community. He is currently a student of Fiona Carnie and is privileged to have been instructed by renowned musicians from around the globe, including the Parker Quartet, the Viano Quartet, the New Orford Quartet, the Lafayette Quartet, the Marmen Quartet, Kai Gluesteen, Catherine Ordronneau, Daniel Scholz, and Beth Root-Sandvoss. Ben is a first violinist in the Calgary Youth Orchestra. In the summers of 2022 and 2023, Ben and his string quartet were invited with scholarship to participate and perform at Quartet Fest West, in Victoria, BC with the Lafayette, Penderecki and Bellas Artes String Quartets. Ben has been successful competing at the local and provincial level.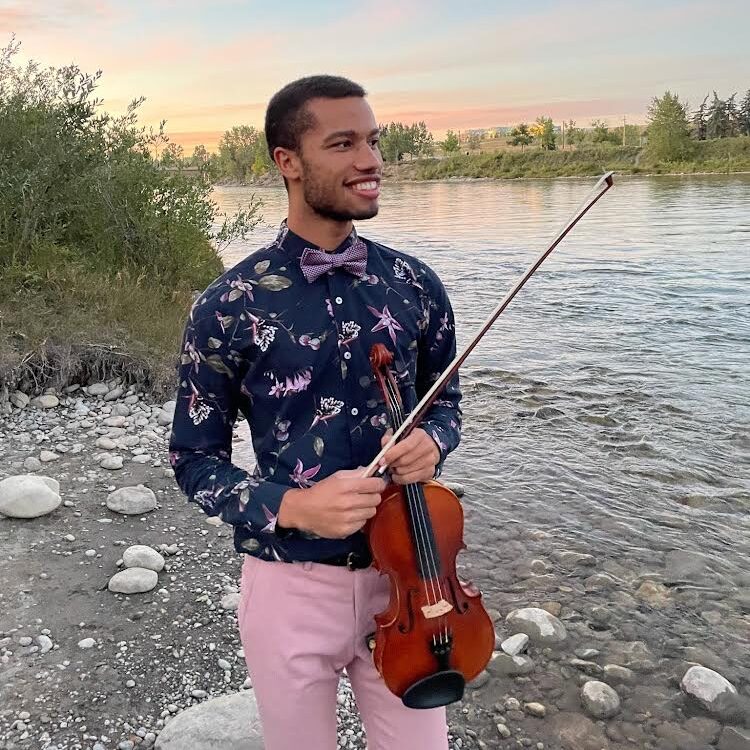 Isaac Willocks, Violin
Isaac Willocks is in his fourth year of studies in the Bachelor of Music in Performance degree at the University of Calgary where he studies violin with Edmond Agopian. He is also studying at the Mount Royal University Conservatory in the Advanced Performance Program, under the direction of William Van Der Sloot. A sought-after collaborator, Isaac is currently the rotating concertmaster of the University of Calgary Orchestra, as well as being awarded the second violin spot in the SCPA faculty quartet. Isaac has also worked with non-profits like A Better World Canada to help raise money for more musical and educational opportunities for more underprivileged students and communities so that anyone who wants the opportunity to pursue music is given the chance.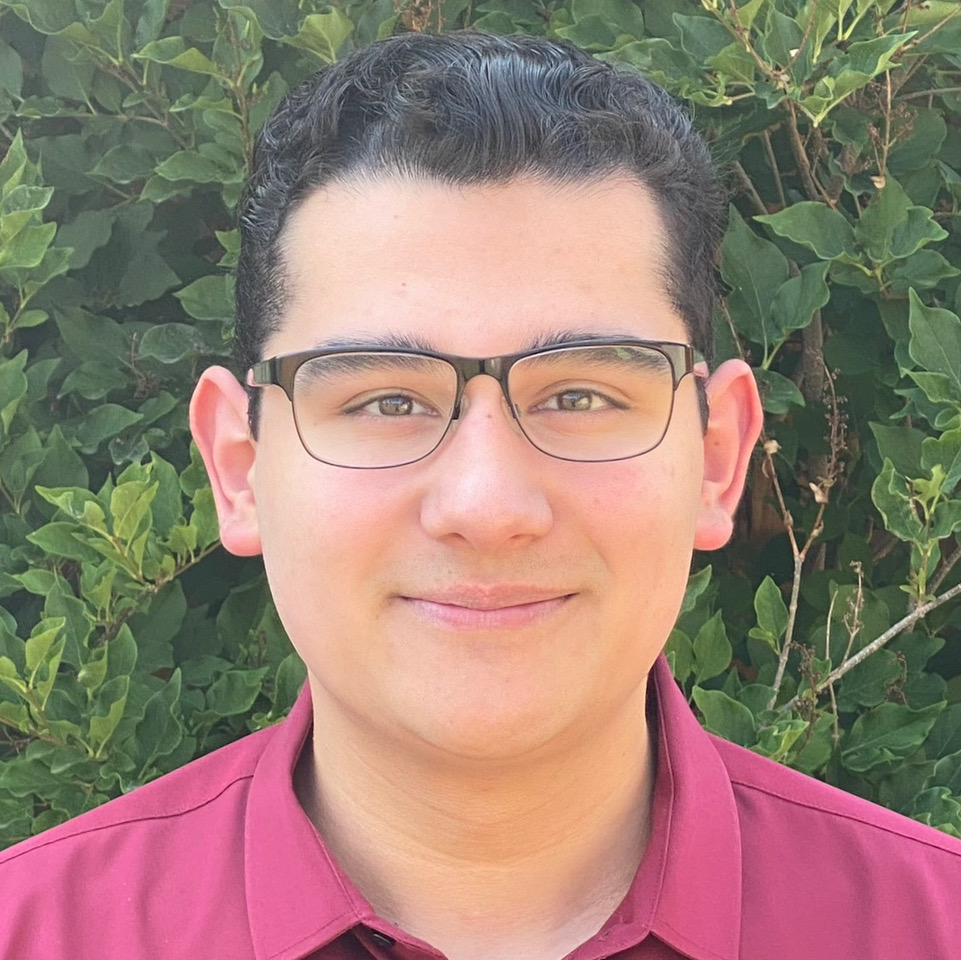 Dakota Perez, Piano
Dakota Perez obtained his ARCT in piano performance from the Royal Conservatory of Music at the age of 16. He made his debut with the Calgary Civic Symphony in December 2021 with the first movement of Rachmaninoff's first piano concerto as one of the winners of the Rotary Calgary Concerto Competition. Dakota was a participant in Calgary Pro Musica's Dick Matthew's Young Artists Development Program in 2021-2022. From the University of Calgary, Dakota has received the Vondis Miller Entrance Award in Music, the Allan Sangster Prize, the Carr Prize, the Millennium Prize for the Russian Performing Arts, and the Alice Cobb Scholarship. He is in the final year of his BMus in Piano Performance at the University of Calgary, currently studying with Dr. Jani Parsons, and is looking forward to auditioning for graduate music programs this year.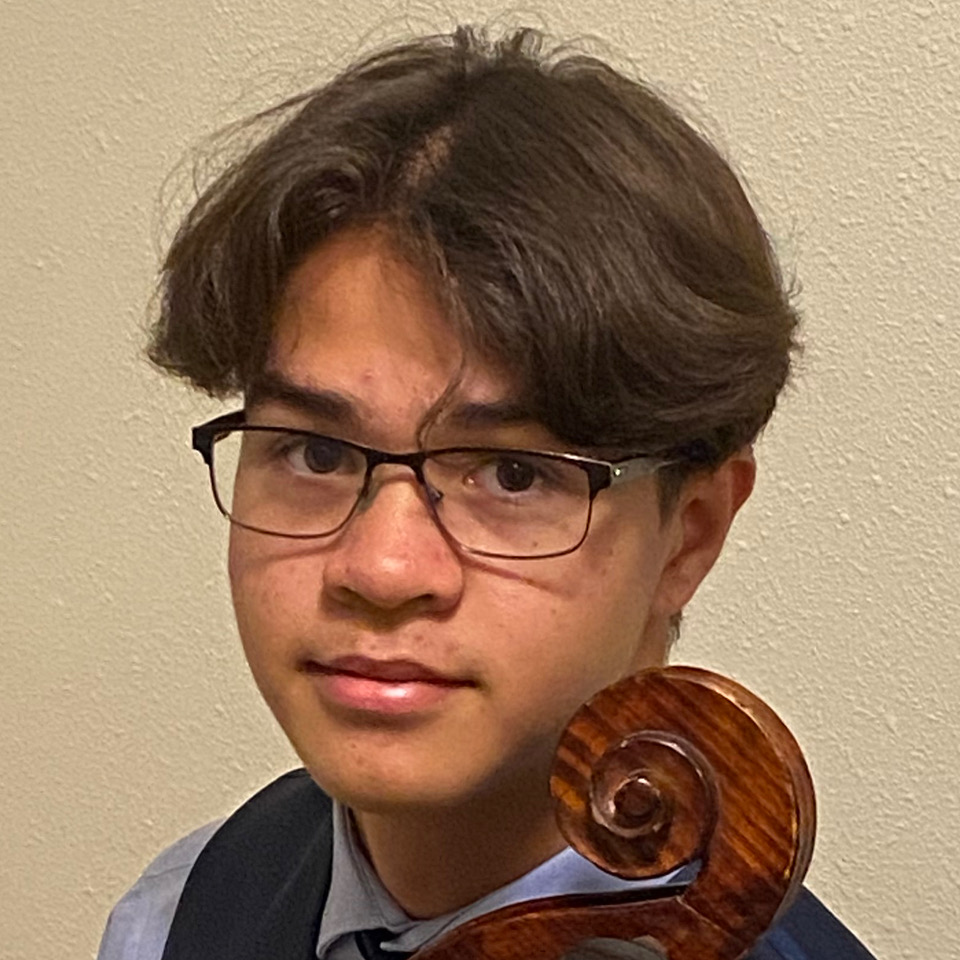 Matthew Craig, Cello
Matthew is an aspiring cellist that studies under Beth Sandvoss at MRU Conservatory. He has also worked with Andrea Case in former years. He is currently a member of the Calgary Youth Orchestra and is part of a chamber group with Amici Strings. Recently, Matthew and his string quartet were awarded to be the scholarship quartet for Quartet Fest West in Victoria, BC. The program was led by the Lafayette, Penderecki and Bellas Artes String Quartets. His passion in music involves collaborating with musicians and performing for audiences. Matthew also plays cello and timpani at St. Anthony's Parish and is a part of the Sound of the Rockies Marching band. Outside of music, Matthew enjoys playing golf and cooking.
Our Young Artists Development Program musicians are trained each year by CPM's Education Advisor Samantha Whelan Kotkas to give several music education classes in elementary schools around Calgary. Because of restrictions during the pandemic, our 2020/2021 musicians embarked on a creative distance-learning project called "Musical Body Break." Funded with generous support from the City of Calgary, Calgary Arts Development and the Calgary Foundation, the Musical Body Break Project is a series of twelve 3-5 minute videos featuring our YADP students in a live performance that incorporates motion. Each video illustrates a musical concept and is targeted to children 12 and under.
The Musical Body Break project was designed to help keep students physically active in the mobility restricted classroom environment while also teaching them about different aspects of music using fun and visually interesting videos.
The Musical Body Break was advised by Samantha Whelan Kotkas and directed by Emil Agopian, For all twelve videos, please visit Calgary Pro Musica's YouTube channel. Included above are videos for each of the YADP 2020/2021 musicians: Anastasia Salazar, violin; Nikolai Nesterov, piano; Fiona Marchetto, violin and Sabina Sandvoss, cello.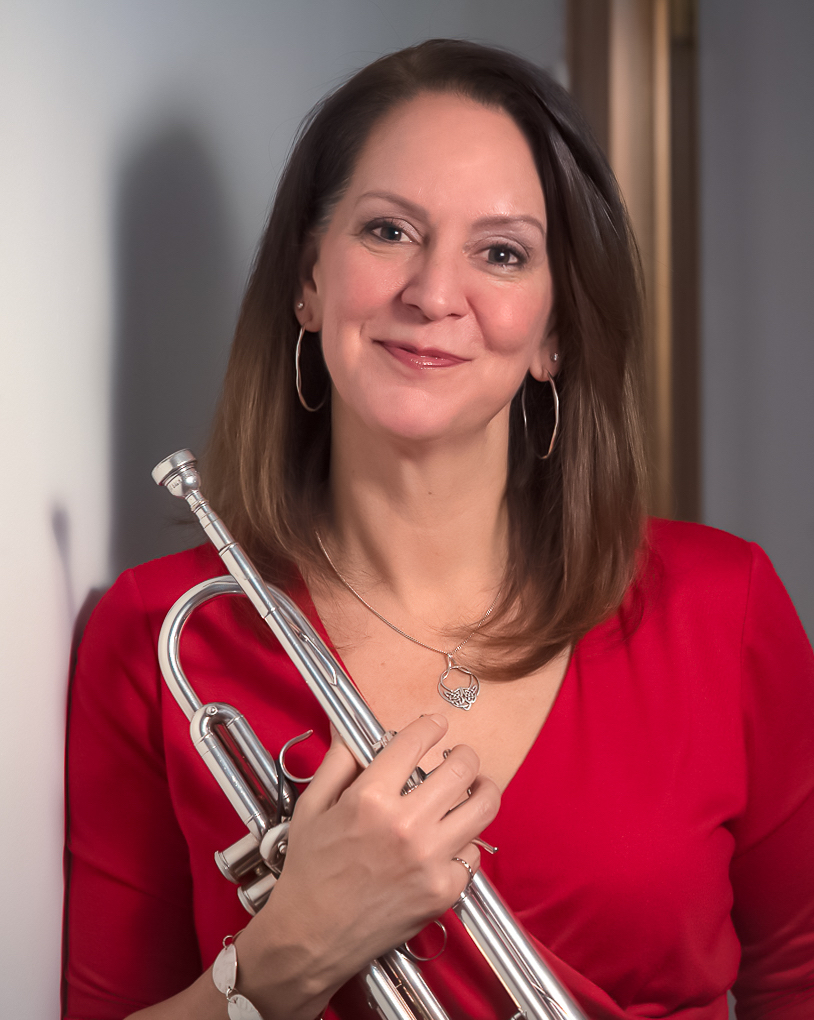 Samantha Whelan Kotkas M. Music, B. Music
Born in Canada, raised in Africa and educated in Calgary and Houston, Samantha Whelan Kotkas has been praised for creating truly unique and totally engaging experiences for young audiences. She is an award-winning producer, storyteller, trumpet player and teaching artist who has traveled internationally as a creative consultant and performer. Her creative efforts have focused on combining her love of music and the outdoors with her desire to enhance arts education in Canada. In June of 2018, she was very honoured to be asked to serve as the "Distinguished Graduate" at the University of Calgary's convocation ceremony.
In conjunction with her active career as a performer, Samantha is the education advisor for Calgary Pro Musica and a teaching artist for the National Arts Centre of Canada (NAC) where she finds the cross-cultural work she does with Walter MacDonald White Bear, as part of the Arts Alive Program, very meaningful. She has written outreach and music teaching guides for the NAC, the Calgary Philharmonic Orchestra and the Winnipeg Symphony Orchestra.
Samantha just completed writing and producing 'Wandering with Wonder': an immersive outdoor musical storytelling experience with original live and recorded music, story, puppetry and dance which was successfully premiered to a sold-out audience in September 2021 at the Leighton Arts Centre and then made into a film by the Red Deer Symphony Orchestra with full orchestrations in October 2022. For more information about Samantha please visit her website at www.samanthawhelankotkas.com
YOUNG ARTIST DEVELOPMENT PROGRAM 2023-24 – APPLICATIONS NOW OPEN
Application Deadline – May 15, 2023
Application Process
Preliminary recording, application and teacher's recommendation letter – Due May 15, 2023.
Finalists will audition and interview live in May or June 2023.
Winners will be notified June/July 2023.
Eligibility:
Students living and studying full time in Calgary age 16 to 26 during the 2023 – 2024 academic year.
Open to individual String, Piano, Woodwind, Brass and percussion instrumentalists.
Open to pre-formed traditional chamber ensembles (String Quartet, String Trio, Piano Trio, Piano Quartet, Piano Quintet, Woodwind Quintet, Brass Quintet and other ensembles considered on a case by case basis)
Prize:
Up to three (3) $2,500 scholarships for individuals or $7,500 in scholarships for a pre-formed ensemble with multiple players.
Perform a Pro Musica sponsored public concert on April 29, 2024 in the Eckhardt-Gramatté Hall at the University of Calgary's Rozsa Centre.
Coachings and instruction with Calgary Pro Musica Visiting Artists.