Upcoming Events & Announcements
Welcome to our 2022-2023 Season
Click Here for Complete Information on the 2022-2023 Season
OUR NEXT EVENT
Friday, February 3, 2023 – 8 p.m.
Eckhardt-Gramatté Hall, Rozsa Centre, U of C
PROGRAM
Haydn: Quartet in C Major, Op 50, No. 2
Anton Webern: 5 Movements, Op. 5
John Cage: Four
Beethoven: Quartet in E Minor, Op. 59, No. 2
PERFORMERS
Johannes Marmen, violin
Laia Valentin Braun, violin
Bryony Gibson-Cornish, viola
Sinéad O'Halloran, cello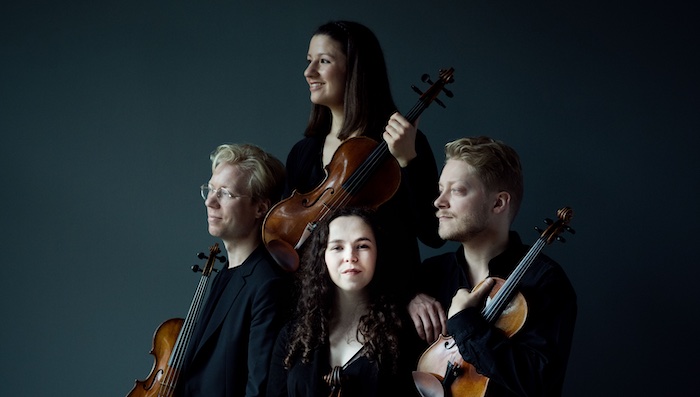 ANNOUNCEMENT – Mask Mandates
We no longer require masks – as per the U of C protocols – but strongly encourage the continued use of masks in indoor concert settings to protect all members of our community.