Upcoming Events & Announcements
Calgary Pro Musica Announces the 203-2024 Season!
Click Here for Complete Information on the 2023-2024 Season
OUR NEXT EVENTS
Family Concert – Marita and Her Heart's Desire
May 14, 2023 – 1 p.m. and 3:30 p.m.
Eckhardt-Gramatté Hall, Rozsa Centre, U of C
Marita and Her Heart's Desire is a magical, mysterious and funny story of a little girl who believes the moon can grant her heart's desire. She sets off to talk to the moon, which Marita thinks is sitting right on the roof of Harper's Department Store. On her way, she is joined by a slinky cat, a no-nonsense rat, a jaunty dog and a helpful mouse, all of whom want their hearts' desires too. In the end, the moon tells Marita to go home, and she discovers that home is where her heart's desire is, after all.
Program also includes Ferdinand the Bull by Alan Ridout for violin & narrator.
PERFORMERS
Donovan Seidle, solo violin
Narrator, Samantha Whelan Kotkas
Composer, Bruce Adolphe
Conductor, Claude Lapalme
Puppets by Green Fools Theatre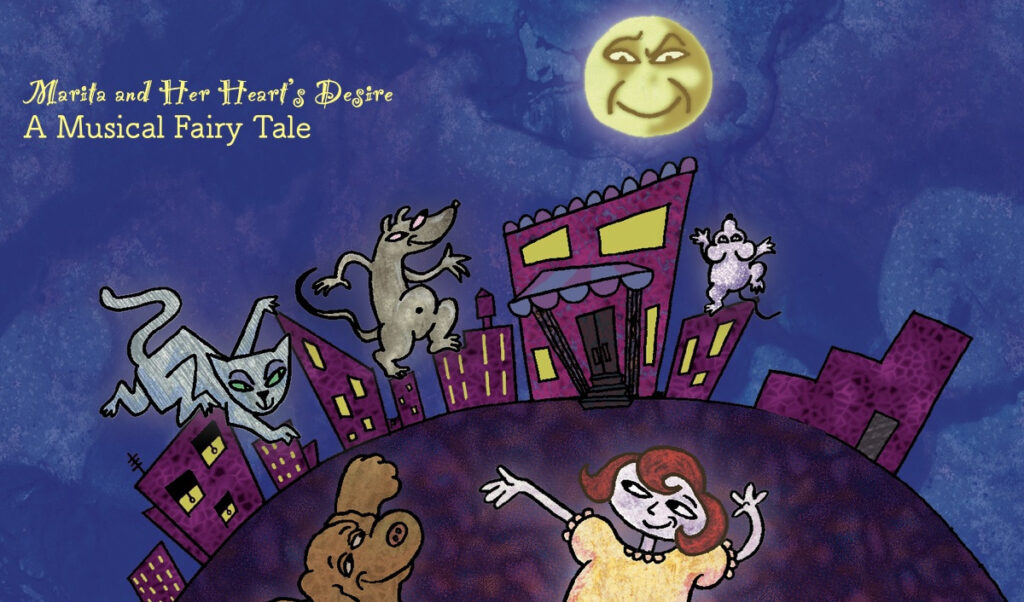 ANNOUNCEMENT – Mask Mandates
We no longer require masks – as per the U of C protocols – but strongly encourage the continued use of masks in indoor concert settings to protect all members of our community.